Pioneer DJ HDJ-2000MK2 Professional DJ Headphones (Silver)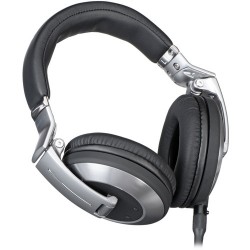 Forget Beats, Buy Quality
Aug 17, 2015
These are the most acoustically excellent headphones I have ever owned, and for the price you can't beat them. In fact, I was a beats evangelist until I tried these out, needless to say I replaced my beats with these and have never looked back.
Reviewed on B&H Photo Video
Best pair of Dj headphones
Nov 23, 2016
These headphones are awesome!!! I Dj about 4-5 nights a week at a few different clubs and pioneer always has solid product. The sound is great for a club setting and I love the case that they come with.
Reviewed on B&H Photo Video