JBL E65BTNC Black Z-Stock Recertified Over Ear Headphone Wireless Bluetooth Headphone Noise Cancelling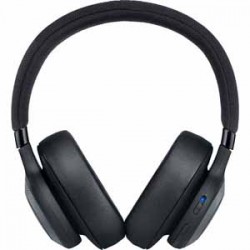 Very nice
Feb 18, 2020
I bought them and used the, for 3 days. Then I lost them and bought another ones on the mext day. That is how much I like them haha
Reviewed on Argos.co.uk
Just class
Feb 6, 2020
I'm not a reviewer type of guy but will just say that these headphones are just class. Great clear sound and extremely comfortable. Must have
Reviewed on Argos.co.uk
Ease of hearing
Jan 10, 2020
My husband wears hearing aids for both ears and he finds it difficult to hear clearly the television or listening to music so the headphones help him hear more clearly without wearing the hearing aids
Reviewed on Argos.co.uk
Jbl E65btnc Headphone
Jan 2, 2020
It was a Christmas present to my partner, after long research i have made really good choice with this headphones. He was super happy with the sound quality and the look, very comfortable as well.
Reviewed on Argos.co.uk
Its very good
Jan 2, 2020
I would recommend it to everyone it is very Clear beat is very good well thank you good product
Reviewed on Argos.co.uk
No good if you wear glasses
Jan 1, 2020
I love JBL products, I use their surround speakers at home which provide a crisp clean sound. That alone was what made me buy these headphones and..... I was very happy with the quality of the sound from these. Unfortunately these headphones are just so heavily sprung that they really cling to your ears. For someone who wears glasses like myself they are no good as they dig the arms of the glasses into the side of my head and give me a severe headache.
Reviewed on Argos.co.uk
Good headphones and battery lasts!
Dec 31, 2019
These earphones are good quality and the battery lasts ages! They are a bit quieter than my previous headphones but still adequate. Probably a good thing for my eardrums haha
Reviewed on Argos.co.uk
Good Quality Headphones for best Price
Dec 31, 2019
Got the head phone as gift. The person loves the gift and was impressed by the quality and audio output the headphones offers. Value for money prodi.
Reviewed on Argos.co.uk
Amazing quality for decent price.
Dec 30, 2019
I have been looking a long time for a ANC Bluetooth headphones and have read a lot of tests and rewievs. JBL E65BTNC is compromise of high quality sound headphones and decent price. Very comfy, well designed with long time battery life. Sound is better than expected according is is cordless technology.
Reviewed on Argos.co.uk
Headphones look & sound great and there comfy too
Dec 30, 2019
I wouldn't say anything bad about this product. All is good. My son love them, his very happy with them
Reviewed on Argos.co.uk
Very happy partner!
Dec 30, 2019
I brought these for my partner for Christmas. Everything works fine, sound is amazing, very good bass and blocks our surrounding noise very well even when music is low. Highly recommend
Reviewed on Argos.co.uk
Fantastic value for money
Dec 30, 2019
My gf is studying part time so I wanted give her headphones that would be cancel out noise (me) and be comfortable too. These headphones were perfect for that as the quality were fantastic. She is also using them to and from work and finds then comfortable for long periods of time. Am getting a set for myself. Great value!
Reviewed on Argos.co.uk
JBL noise cancelling
Dec 30, 2019
Really good noise cancelling and good sound for a reasonable price. ears do contact the inner plastic speaker cover so dropped a star on comfort
Reviewed on Argos.co.uk
Perfect and comfortable
Dec 29, 2019
These headphones are great for both sound quality and comfort, though they do get a little uncomfortable around the ears after a long period of extended use. You can use them wirelessly or wired which is great and you have the option of enabling the noise cancelling aspect - in my opinion, this works great and very little sound gets through.
Reviewed on Argos.co.uk
JBL E65BTNC
Nov 22, 2019
This is awesome and I love it. I do lots of night shifts and sometimes work with a colleague who sleeps and snores so loudly instead of being awake and this blocks 98% of his sound. Doesn't hurt my ear so badly even after using for a long period.
Reviewed on Argos.co.uk
Excellent headphones!
Oct 31, 2019
Noise cancelling is fantastic. Cuts out 90% of sound in a busy office, and perfectly comfy wearing them all day. Sound quality is great and the charge lasts a good couple of days too. Fantastic for the money.
Reviewed on Argos.co.uk
Jbl? Shame Bl !
Oct 25, 2019
For the money Jbl headphones are average compared to other less known brands. Unfortunately they started falling apart after a few days ☹️ so returned them to buy an alternative pair. Not JBL.
Reviewed on Argos.co.uk
Great set of headphones
Oct 20, 2019
Perfect for relaxing listening to music, great set of headphones. Good sound quality and they really do cancel background noise. Would definitely recommend
Reviewed on Argos.co.uk
Good quality sound for the price
Oct 10, 2019
I have been using these now for a few weeks and I quickly realised it all depends on the source material and device you are listening from. Once i found good quality and a good device these head phones have a really decent sound, for example just using these connected to my motorola G6 the equaliser settings are quite limited, using spotify with this the sound is not all that good, switching to youtube was twice as good. Try different sources before you judge them. Love the design too.
Reviewed on Argos.co.uk
Great headphones
Oct 2, 2019
Brilliant headphones, comfortable, easy to set up, relatively stylish and a good price point! Noise cancelling is great and can be switched on and off if you don't need it on.
Reviewed on Argos.co.uk
Look great, sound great
Sep 26, 2019
These headphones have an amazing sound quality and bass, and they're loud aswell. They can feel a little tight over a long time, around 2 hours, but they're great to commute with and listen to music every day.
Reviewed on Argos.co.uk
Great for the gym
Sep 18, 2019
No more wires, very comfortable, good sound quality and great for a work out. Tried others but these are the best.
Reviewed on Argos.co.uk
Love them
Jun 7, 2019
I was in New York and just had to go in the store. Best place I've been with plenty of technical help available. Tech Rep recommended these over more expensive alternatives even though I would have bought the more expensive ones, but he said they weren't worth the extra cost. I'm really happy. Easy to set up with my phone and great sound. Since I fly a lot I needed ones with both Bluetooth and Wired Capability.
Reviewed on B&H Photo Video
Amazingly Effective and Comfortable!
May 27, 2019
I tried on several brands of noise-canceling headphones. Right away, these stood out above the rest. A marked difference in sound-blocking. They worked great on the plane - didnt hear the motor at all. They dont block *all* sound (do any?). Im not sure that would be a good idea anyway. Fabulous sound quality when plugged into my computer. Very comfortable to wear. Havent tried the bluetooth yet.
Reviewed on B&H Photo Video